Despite the rising popularity of BI, decision makers still only wonder what a properly planned and well-executed business could do for their business. There are way too many challenges staring them right in the face while looking forward to a BI endeavor. Even though self-service BI has revolutionized the analytical arena to a certain extent, there are still challenges in the way to block them from gaining maximum BI potential.
Apart from an obvious rise in business profitability, a well implemented BI project results in:
• Speedy identification of business trends for better, faster and reliable decisions
• Empowered staff with In-depth operational reports
• Efficient view, analysis, sharing and distribution of business worthy information
• Minimalize manual and repetitive work
• Increased productivity with lesser time consumption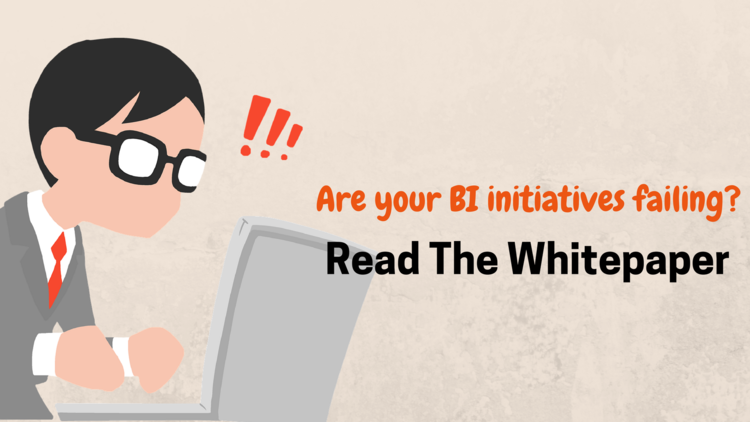 Organizations fail to understand that BI is not getting a new software, it is a strategy that needs careful contemplation, upon failure of which a BI initiative crumbles far away from expectations.
Also, just bringing a BI initiative to the table is not enough. There are several critical challenges faced or rather mistakes that organizations make while trying to attain BI success. These challenges vary widely and occur in various stages of the lifecycle of projects.
• Lack of clarity in expectations from BI
• Lack of systematic methodology
• Overlooking changing requirements throughout BI projects
• Ignoring challenges associated with data
• Failing to address the implementation of BI for users
• Lack of skilled manpower
• Migrating from traditional BI to self-service BI
• Bad sync between accessibility and governance
• Too much reliance on tools
• Not caring about the aftermath
Having established the challenges, the question that matters is, what is the ailment to theses hurdles? One of the first steps in any BI project is an assessment of a company's readiness and capabilities. Addressing the root cause of all problems we begin with asking the most crucial questions first.
• How prepared is your organization to get full value from BI?
• Are your resources aligned with the latest analytics practices?
• How do your organization's analytics initiatives compare with competitors?
In this Whitepaper we thoroughly discuss the pain points that fall in the way of successful BI initiatives. The rapid evolution of several self-service tools seems promising but who validates what's right for an endeavor of a particular nature. We will also discuss the right approaches, strategies, and tools that help organizations to understand BI challenges and get to the root of the cause.
If you relate to any of these troubles and wish to know more, read the detailed document here.