Data Unites. Data Rules
"On the surface, doctors, mathematicians, and designers don't seem to have much in common. Look a little closer, though, and there is one main thread uniting them: data," says Laura Gomez, communications professional and a TC15 participant. And that is what we saw at the sold-out Tableau Conference 2015- a gathering of over 11,000 attendees from across the globe with one binding, silky thread connecting them all: data.
In its eighth year, TC15 saw over 300 sessions, 70 partners, live demos, contests, incredible new product and feature launches, great meetups and amazing parties. The conference had people from nearly every industry, including government, healthcare, manufacturing and retail sharing their data successes. It was an arena for everyone to share their passion for data.
Data and Storytelling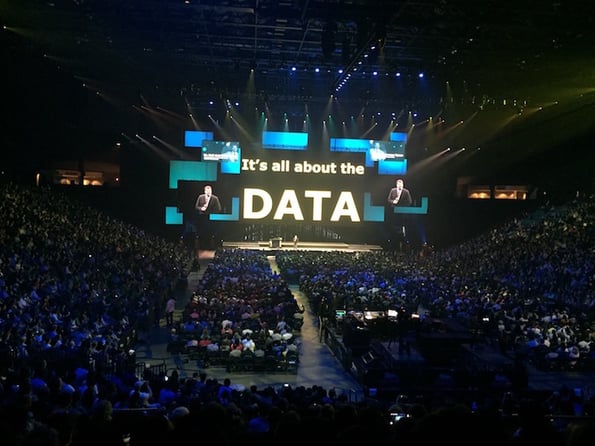 Along with the sessions and expo presentations, the four keynotes featured Neil deGrasse Tyson, Dr. Hannah Fry, Daniel Pink and Sir Ken Robinson. The diverse group of speakers showed us how stories can be told from different perspectives using data, opening new possibilities previously thought impossible.
Launch of Vizable
On of the key highlights was the launch of Vizable, a new free app for iPads that enables users to create beautiful visualizations easily. This free app enables users to sculpt data into visualizations in seconds using gestures like swiping, dragging and pinching. This app is Tableau's step towards democratization of data analytics making the field more accessible and aesthetic.
The Iron Viz Contest
Visual aesthetics, visual best practices and the strength of the story - if your dashboard excelled in these 3 key areas, you could become the Iron Viz champion. Iron Viz Contest, one of the favorite events of TC15, is the ultimate battle of Tableau skills. Through Tableau Public, three challengers were chosen who then participated in a 20-minute visualization challenge in front of a live audience at the Tableau Conference.
The 2015 Iron Viz contest saw Shine Pulikathara, Matt Chambers, and Skyler Johnson - three data artists combating for the ultimate data glory. Shine was announced as the winner of the coveted $2,000 and the title of Iron Viz Champion.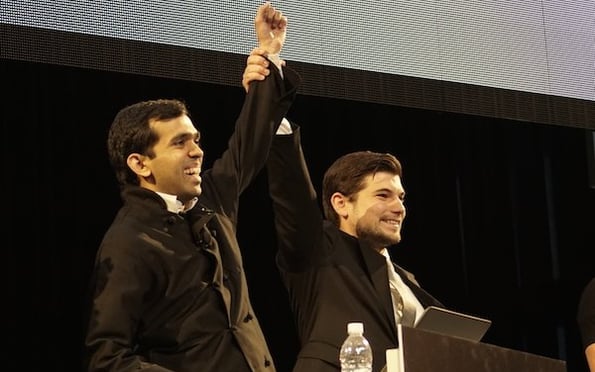 Data Night Out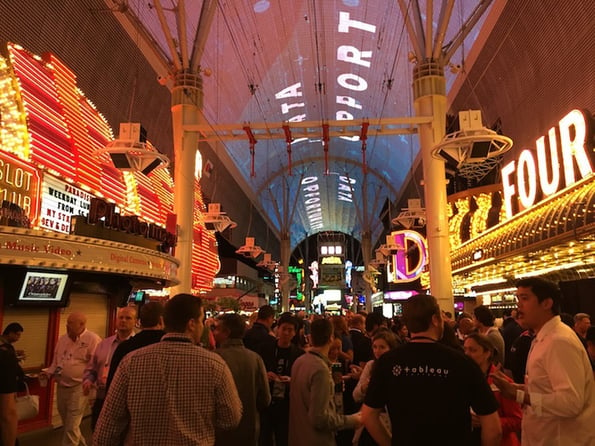 Data is not just a bunch of numbers and scientists are not silent geeks. Data Night Out, quite possibly the coolest party ever, was held at Fremont Street in Las Vegas. The party had visualization-inspired lighting, 4 different bands, food, drinks and the most fun bunch of people. Tableau clearly knows how to turn data into a party.
USEReady - Analytics. Governance. Security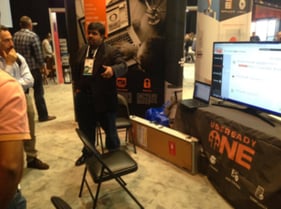 USEReady team showcased their enterprise-ready analytics, governance and security solutions that can enable companies to establish a culture of measurement - where decisions are fact-based, timely and actionable.
USEReady CTO, Anand Vadul explained the importance of governance in a continually evolving and changing landscape of business intelligence. He explained how an ideal governance solution like USEReady's balances both centralized IT-driven BI and decentralized business-driven BI. Anand introduced the audience to the nuances of federated analytics governance and the step-by-step process of rolling out a governed analytics culture.
New-look USEReady One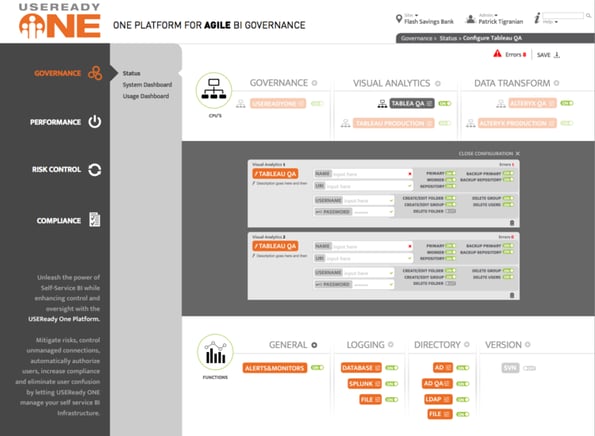 USEReady also offered a live demonstration of their governance tool USEReady One. USEReady one was launched at the annual Tableau Conference last year. It became the first self-reliant BI governance platform that helps enterprises unleash the power of self-service BI while enhancing risk control, performance monitoring and governance oversight. This year, it's new bold look was quite the head-turner.
Raffles Galore
USEReady raffled the coolest rock memorabilia ever - an AC/DC autographed guitar! Crowds thronged USEReady's booth during the TC15 week and walked away with amazing gifts. Shweta Kulshrestha from Capital One won the AC/DC autographed guitar!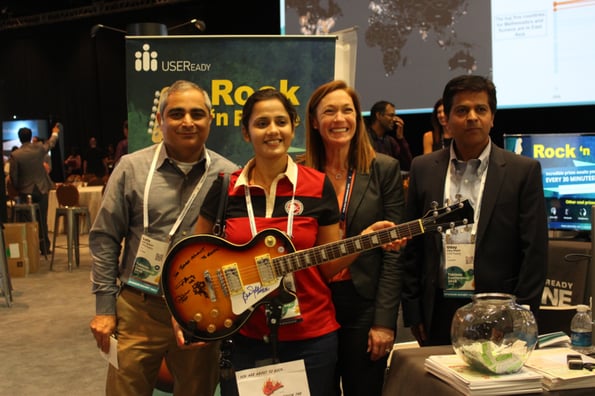 It's Austin, next year!
While TC15 was a memorable event for all participants, the expectations are already bigger for TC16 in Austin, Texas next year.
For those who couldn't make it, visit the Virtual Tableau Conference website and watch recordings of the keynote address, sessions and hands-on trainings. They make sure, no one is left in the lurch!
About the author: This post is brought to you by a USEReady #HappyDataGeek. Learn more about USEReady. Also, check out Analytics Weekly.