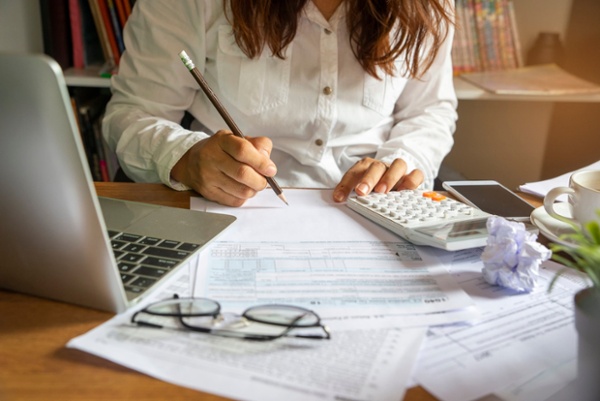 There is no doubt Tableau has brought data visualization to another dimension. You can tell very compelling stories by displaying data using Tableau, making it easy to understand the data and follow the trends.
Tableau is also easy to use. You don't need to be an IT expert or a programmer to figure out how to create attractive dashboards. You can download, install, and connect your data sources with little help from the IT department. The user interface is simple, with drag-and-drop features and abundant data visualization options. Tableau can handle huge data sets without affecting network performance, and it works with SPSS, Microsoft Excel, and live data sources.
However, when you need to print out a profit and loss sheet, audit report, tax return, or compliance document, you are out of luck with Tableau. You need something else—and that something else is Pixel Perfect.
Pixel Perfect solves the last-mile problem in Tableau. It can produce print-ready and well-formatted reports with all the granulated data you need—that you can't get with Tableau.
With Pixel Perfect and Tableau together, you don't have to hang onto legacy business intelligence (BI) tools to print out reports for your stakeholders, auditors, accountants, and regulators. Stop paying to maintain two systems just to occasionally print out reports.
Pixel Perfect makes reports available in popular output formats like pdf, ppt, Microsoft Excel, csv, and doc. Those reports can have page numbers, page breaks, and repeatable headers. There is no limit on the number of rows or columns in your reports, and they can be distributed on-demand.
Pixel Perfect Use Cases
In what instances would you need Pixel Perfect extension on the Tableau dashboard? Let's examine some use cases.
Healthcare
Pixel Perfect can format and print an array of regulatory reports in healthcare, including the following, which cannot be submitted in a Tableau format:
Medical devices site inspection reports
Pharma product post-market surveillance reports
Clinical trial safety and summary reports
Labs that conduct clinical trials have to collect safety data from multiple clinical trials and provide a summary of the trial results of a product or medical device. Pixel Perfect saves healthcare organizations time and money in formatting these clinical trial safety and summary reports, which are typically challenging and time-consuming to generate.
Banking and Financial Services
In banking and financial services, Pixel Perfect can format reports for Current Expected Credit Losses, anti-money laundering records, and Volcker Rule and Dodd-Frank requirements. In terms of anti-money laundering records, financial institutions must submit suspicious activity reports if they detect questionable patterns in customer behavior. If they don't submit a report, they could face fines and regulatory restrictions. Any product that can ease the complexity of preparing and submitting these reports saves time and money.


Making Tax Forms Simpler
Of course, we all have to deal with tax forms, whether individually or as a company. Pixel Perfect can help with preparing 1099s, W-2s, and other tax forms. Preparing W-2s for all employees can be time-consuming and challenging for the tax department. Pixel Perfect simplifies the process and eases the tax department's burden so it can tackle other pressing tax-related work.
Pixel Perfect can also assist HR departments with dashboards and employee summaries. Companies need this information to be generated into reports in specific formats to be shared with stakeholders.
In the high-tech arena, companies that operate massive data centers need to prepare data center usage reports. These reports assess energy use trends and energy costs of U.S. data centers and servers, and they detail opportunities for improved energy efficiency. Pixel Perfect can handle those reports as well.
In the retail industry, Pixel Perfect prints sales reports, call center dashboards, budget summaries, and incentive compensation reports.

Since March, U.S. public health providers and officials have been using Tableau to stay on top of the COVID-19 pandemic. They still need printed reports for internal, external, and regulatory COVID-19 reporting requirements, and Pixel Perfect can help with that as well.
Any way you slice it, Pixel Perfect is the perfect complement to Tableau. Don't just take our word for it. Try it out yourself.